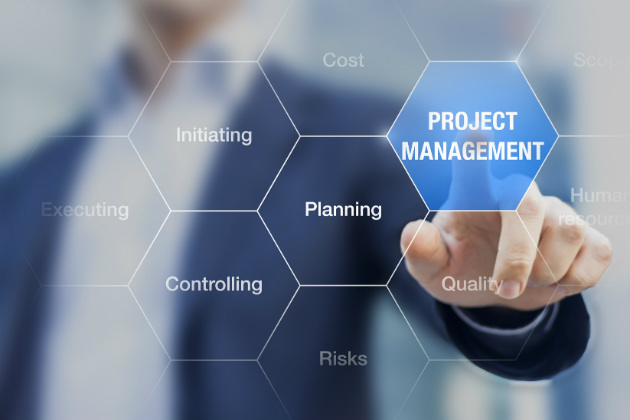 Nearly everything we do in our professional and personal lives is a project. Whether it is rolling out a new product or initiative, collaborating on a team, or planning a vacation, a good understanding of how to deliver a project on time, within the budget, and within scope is the formula for success. Managing projects requires the ability to set clear objectives, report, project plan, work collaboratively and control project outcomes. This certificate program will build your understanding of project management methods.
After completing this program, participants will have the ability to:
1. Define project management
2. Develop a working definition of project management
3. Learn the five project process groups: initiate, plan, execute, monitor and control, close
4. Apply project management processes to a project as a project manager or project team member
5. Practice using tools and techniques within the project process groups
6. Create a detailed action plan for developing project management skills and knowledge

Pre-work:
Think of a project that you have been involved with recently:
What role did you play?
What was unique about the project?
Did it come in on time, within budget, and within scope?
Did your project follow any specific process?
Class Limit: 25 live virtually / 14 live in-person
Re-certification Credits:
Brooks Enterprise and Consultants programs have been pre-approved by the ATD Certification Institute for continuing education credits towards professional development hours for initial eligibility and recertification of the Certified Professional in Talent Development (CPTD) and Associate Professional in Talent Development (APTD) credentials.
"This program has been approved for a maximum of 14 ATD CI points."
Brooks Enterprise and Consultants is recognized by SHRM to offer Professional Development Credits (PDCs) for SHRM-CP® or SHRM-SCP®.
"This program is valid for 14 PDCs for the SHRM-CP® or SHRM-SCP®.
Next Class: TBA