LaKisha C. Brooks, M.S, M.Ed., CDR, CDP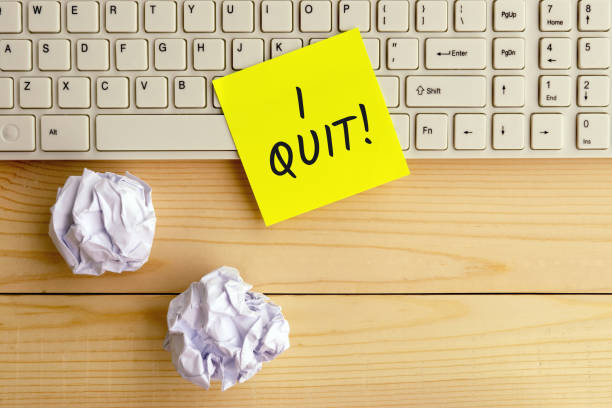 Preparing For the Great Resignation
According to CNBC's make it, four million people resigned from their jobs in April of this year. In June, another 3.9 million people quit their jobs. If that is any indication of the dynamic effect that the pandemic is having on the job force, then brace yourself because Anthony Klotz, associate professor of management at Texas A&M University's Mays Business School, predicts that there's more to come. Klotz is credited with creating the term, The Great Resignation, which describes large waves of people voluntarily leaving the workforce. We are amid the Great Resignation right now, and it is having a significant impact on organizations and how they do business. These mass exits were primarily due to the ever-changing workplace landscape due to the Covid-19 pandemic, in which many people had to adjust to new living circumstances. In addition, as many organizations get readjusted to the protocols for having employees back in the office, they are seeing high turnover rates and managing short-staffed teams, which make it difficult for businesses to run efficiently. Here are some considerations for preparing your organization for the Great Resignation.
Understand Why Employees May Want To Leave
The more knowledge your organization has about why employees are motivated to resign, the better positioned you are to mitigate those problems. Then you can tailor protective strategies to your organization's business type, budget, and culture. With so many companies trying to fill positions, employees have a lot of power in the workplace they can leverage to their advantage. They realize that this is an opportunity to find new jobs that offer more money, more flexibility, more purpose, or better growth potential for their careers. They don't have to stay in positions that won't allow remote work, or that won't be sensitive to family obligations, or that don't offer room to grow.
This requires a posture of collaboration with employees so that there's a healthy balance of give and take that will help them and your organization thrive.
Strategize To Retain the Employees You Have
Hiring new employees requires company time, resources, and money. Those costs multiply quickly when you have many positions to fill due to mass resignations.
Examine ways your organization can accommodate employee needs to retain them. Many organizations are treating the return to the office in an unrealistic way. It may not be appropriate to expect everything to go back to "normal." Just as our lives outside of the workplace are still altered, there will not be an old form of normal for everyone to return to work. Not confronting this will lead to a higher number of resignations unnecessarily because it will alienate employees who can't go back to business as usual due to home life changes and new roles. Don't force your employees to fit into the old structure, or else. Instead, ask them what they need and offer them empowering choices to help them feel supported, such as continued remote work or schedule flexibility.
Restructure Team Management for Flexibility
One of the most important things for your organization to have right now is a team ready to pivot with rapid changes in the workplace. The Great Resignation doesn't have to be an indicator of future doom and gloom for your company. There are ways to work with the changes being presented that can benefit your organization.
If you find that your team lacks the talent to fill specific positions or need roles filled quickly, consider other options outside of direct employment, like contract workers or freelancers.
The Great Resignation is here, and many companies will inevitably see higher rates of turnover. Still, suppose your organization can show and demonstrate empathy for employees, create reasons for employees to stay, and offer flexibility with the way employees work. In that case, you will be positioned for a much smoother ride as we continue to navigate the pandemic work landscape.